6 Gift Ideas for Cricut Users (2023)
This post may contain (Amazon) affiliate links, and we may earn a small commission from qualifying purchases. Thank you for your support!
As someone who loves using my Cricut machine, I know firsthand how exciting it is to receive a gift that's perfect for my crafting obsession. That's why I've put together a list of creative and practical gift ideas for Cricut users of all levels. From accessories to materials, these gifts are sure to bring a smile to any crafter's face.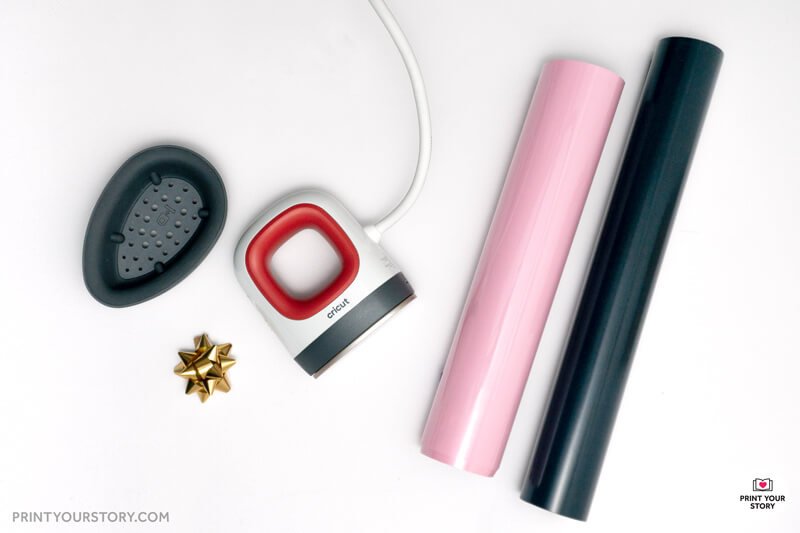 The Basics: what to know before choosing a gift for a Cricut user
Before you start shopping for gifts, it's important to know a few things about the person you are buying for.
First, ask yourself what they are into. Are they more into paper crafting or do they like working with vinyl? Are they more advanced or a beginner?
If you're buying a gift for a Cricut beginner, you'll want to keep their skill level in mind. For example, if you have a friend who is just getting into crafts, you don't want to buy them something that is too advanced for them. It may end up just sitting in a corner collecting dust. For those who are more advanced, you may want to consider something a little more specialized.
My 5 Favorite Gift Ideas for Cricut Lovers
The EasyPress is a portable, high-quality heat press that is perfect for pressing heat transfer vinyl onto t-shirts, bags, and more. This versatile tool comes in three different sizes (and different price ranges), making it perfect for a variety of projects. The Easy Press is great for people that would like to make shirts and other projects with heat transfer vinyl.

The small size is great for smaller projects, while the larger sizes are perfect for larger projects. The EasyPress is also very easy to use, making it a great gift for anyone that uses a Cricut machine.
There are three different sizes:
Transfer tape makes a great gift for any Cricut user because it is an essential tool for crafting with adhesive vinyl. Not only does it make applying vinyl easy, but it also ensures that there is no residue left behind on surfaces. Whether you are looking for a gift for a beginner Cricut user or a seasoned pro, transfer tape is a great option.
The Cricut Basic Tool Set is a perfect gift for any Cricut enthusiast, as it includes all of the essential tools needed to create beautiful DIY projects. The set includes a spatula, weeder, scraper, a pair of scissors, and a pair of tweezers, making it the perfect craft kit for stylish and easy DIYs.
A set of new Cricut mats makes the perfect gift for every Cricut user. If you know what kind of machine your recipient has, make sure to pick up a set of mats that are compatible with it. If you're not sure, a gift card to a Cricut-affiliated store is always a safe bet. There are a few different types of mats, each designed for a specific type of material. The most popular type of mat is the Standard Grip mat. It's ideal for cuts with light to medium pressure and can be used with all Cricut cutting machines.
The Cricut Joy is the perfect device for small Cricut crafts. It's small and lightweight, making it easy to take with you on the go. If your recipient already owns a bigger Cricut machine, they most likely won't need the Cricut Joy. However, if they're looking for a smaller and more portable option, the Cricut Joy is definitely the way to go.
As any Cricut user knows, the blades on the machine eventually become dull and need to be replaced. A great gift for a Cricut user is a set of replacement blades. This way, they can keep crafting new projects without having to worry about the expense of replacing their blades. Plus, it's a gift that keeps on giving – every time they use their Cricut, they'll think of you!
Crafting with a Cricut machine is such a fun and rewarding hobby, and there are so many great gift ideas out there for Cricut users. I hope this list has given you some inspiration for your next gift-giving occasion.