13 Handmade Christmas Gift Ideas For Grandparents
This post may contain (Amazon) affiliate links, and we may earn a small commission from qualifying purchases. Thank you for your support!
What grandparent doesn't want a special homemade gift from their grandchild this holiday season? And what better way to teach a youngster that giving is just as important as receiving, as well as money isn't what counts?
Most grandparents cherish those thoughtful gifts wrought by little hands, those personal objects made just for them-complete with dirt stains and other imperfections.
Handmade gifts are a great way to show your love and are appropriate for every special occasion, especially at Christmas time, and perhaps more so this season in this economy. Some may need a little help from you, depending on the age of your child and the intricacy. Or a great idea is to make them yourself. So here are some great homemade Christmas gift ideas that will be ready by Christmas morning under their Christmas tree and the best part is they can be made by kids of all ages.
1. Clay Hand Prints – A Sentimental Gift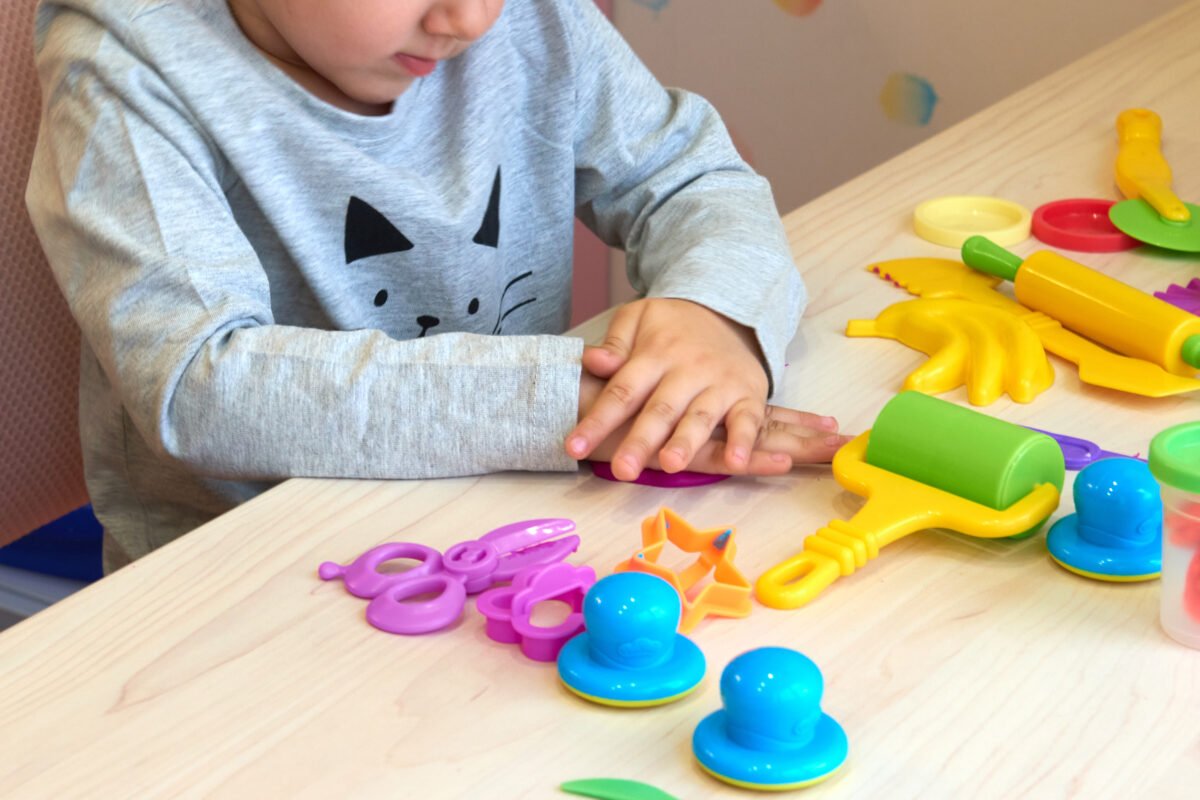 You will need: – Any type of modeling clay that can be purchased in most stores that carry children's crafts and toys. Let your child select the color.
Then gather ribbons, toothpicks, or another pointed object which you can write with (I do not suggest pen or pencil as this will color the clay), straws or another circular object (for hole making), and depending on the size of your child's hand a cookie cutter type object (a large cup works well, but look around your home for unusual shapes that would be fun to use).
Next roll out the clay and cut with your chosen "cookie cutter", making sure to allow enough room around the hand imprint so you can write the child's name and date. Then have your child press their hand firmly into the clay. You may need to help little ones with the imprint by applying slight pressure to your child's hand to create a viewable impression. Use the toothpick or other pointed instrument to inscribe your child's name and date.
Poke a hole through the top of the clay shape for your ribbon. Let harden, string the ribbon through the hole, and watch the smile on your child's face as they admire their homemade inexpensive gift.
2. Painted Frame With A Homemade Family Portrait – A Fun Project
You will need: – An inexpensive picture frame that can be purchased from your local dollar store or thrift store. – Drawing paper (white). – Assorted crayons. – Children's paint. – Old newspapers may also be used to keep the surface where this project will be done clean and paint-free.
This is a simple and cheap gift that any grandparent will be proud to display. Have your child paint the frame and allow it to dry before assembling it. Then ask your child to draw the family on the white drawing paper. Make sure your child includes the Grandparents in this family portrait. Pop your child's masterpiece into the painted frame and Voila, your child has just created a homemade cheap gift for grandparents!
3. Kisses For Grandparents – A Very Special Present
You will need: – A small box of tissues (white or assorted colors). – An inexpensive clear container such as a vase, canning jar, or cookie holder. – Bright red or pink lipstick. – Ribbon.
Although this cheap gift idea will appeal more to young girls, young boys may get a kick out of sending kisses to their favorite Grandparents too!
Simply apply the lipstick to your child's lips and let them kiss the tissues. One kiss or many kisses per tissue…it's all up to you and your child. Place the tissues in the clear container, and tie them with ribbon for an added festive touch. Your child has just created a unique inexpensive gift that any Grandparent will treasure.
4. Memory Book – A Great Personalized Gift
You will need: – A cheap photo album, again purchased from your local dollar store or thrift shop, memorable photos of special events in your child's life. – Photos of bath time, first birthday, first tooth, Halloween costumes, Christmas, the first day of school, etc. are ideal. – Labels or other small pieces of cut paper (for captions and dates). – A glue stick.
Allow your child to pick which pictures to place in the album and ask them for a caption. Try and recall the dates as they (or you) neatly print captions and place them under, above, or next to the photos. Save an extra special photo for the front cover and label it with the child's name, the Grandparent's name, or a catchy phrase and apply it with a glue stick. All grandparents love to brag about their grandchildren and what better way than to have those special moments captured in a homemade photo album?
5. Decorated Cookies Just For Grandparents – Cookies Are The Best Gifts
You can choose either homemade cookies (let your child help) or purchase pre-made unbaked cookies from your local grocery shop. Decorative sprinkles in assorted or seasonal colors are the key to these festive cookies. You will also need a cookie tin or an inexpensive aluminum pie pan. Prepare the cookies for baking. Allow your child to decorate each cookie in their own way prior to baking. Watch their faces beam with pride as you take out these yummy treats from the oven, but be prepared to let them try "just one". Let the little ones fill the cookie tin or pie pan with their amazing and creative cookies.
Other DIY Cool Homemade Christmas Gift Ideas
This will be so much fun to make. Use your child's drawing to decorate a plate the easy way. You will most likely need to send the plate to a specialty store for finishing. Also, there are several online sites where a drawing or photo can be uploaded to adorn a mug, t-shirt, apron, or a variety of other items. It's usually an inexpensive and quick process. Your kid's drawings will always make great grandparent gifts.
Buy plain snow globes from any craft store and add your child's favorite family photo or drawing (double-sided), or one of each inside.
Make drink coasters. There are several varieties at craft stores and they are great for some inexpensive gift ideas. One type provides a slot for photos that are viewed through glass. Or, get creative and buy cardboard rounds to decoupage with photos, drawings, or even fabric. Seal with clear polyurethane.
Have your child draw a series of pictures on plain muslin, all the same-size squares. Then sew them together and add colorful binding to make a charming wall hanging.
Purchase a plain apron or maybe some oven mitts and decorate them with handprints, some fingerprint art, and little palms dipped in colorful paints. A sure hit and a lovely gift for the cook or the barbecue chef.
Painting terra-cotta flowerpots in vibrant colors using some acrylic paints is a creative idea for a fun gift. When the paint is dry, decoupage photos or images from magazines onto the surface. Choose plants or flowers for the gardener, animals for the pet lover, etc. Add a packet of seeds and you're set.
Bookmarks for the reader are a fun and easy project to make, with paint or dried flowers, pictures, drawings, or anything you can imagine. If your decorations are flat, you can preserve the bookmark by having it laminated. You can also make more of a 3-D bookmark by gluing on small buttons or other tactile objects. This will also make a great stocking stuffer.
Older grandchildren with sewing, knitting, or advanced crafting skills can construct more advanced DIY project: fleece throws, knit scarves, quilts, soaps, candles, jewelry, pillows decorated with transferred photos, a carving, or a painting. How about a book of coupons or a gift certificate, promising helpful tasks or companion time: mowing the lawn, raking leaves, shoveling snow, weeding the garden, folding laundry, vacuuming, cooking lunch, or an hour spent reading?
The only limit is your imagination for that perfect Christmas gift. Whatever you and your child craft, you can bet that the grandparents will relish these special gifts for a long time. After all, this sentimental keepsake was made just for them!
All of these cheap DIY gift ideas for grandparents are sure to bring lots of smiles, hugs, and kisses from proud grandparents! Happy holidays and Merry Christmas!